< Blog Home
Read about the best practices and trends of this year
How would you define 2021, as a professional in the warehouse industry? Did your warehouse activities go back to business as usual, or did you have to redefine the word normal? We all thought 2020 was quite the year, but it turns out many of us found 2021 just as challenging.
Among the situations encountered in warehouses in 2021:
The increase of e-commerce activities related to the pandemic made warehouse owners rethink their management strategies.
These new strategies and the increase in warehouse activity bring serious safety concerns due to pallet rack damage, which can endanger the stability of storage systems and workers' safety.
Over the last year, Damotech covered a lot of ground, sharing its knowledge on warehouse-related topics through well-researched articles. As the largest rack safety solutions specialist in North America, we strive to research and share the best practices to help keep your warehouses efficient and safe.
We have rounded up the top 10 articles of 2021 on warehouse topics in this blog post. Get ready for some interesting trends and useful tips!
It's a warehouse manager and worker's worst nightmare: a sudden and harrowing collapse of a racking system. What triggers a rack collapse? Is it the pressure of a single blow to the rack by a pallet being loaded hastily, or is it a single crash by a forklift truck? This blog post presents real-life catastrophic racking collapses and draws key lessons from each one.
Topics: Pallet Racks, Blog, Forklifts, Warehouse Safety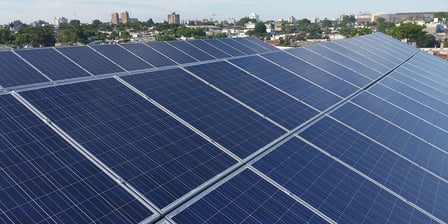 Incorporating different actions and decisions to become more environmentally friendly is becoming more popular among warehouse owners. But can you make your facility greener without sacrificing productivity and profit? This article shows you 6 achievable and cost-effective ways to make your warehouse go green – no matter how big or small your facility is.

Topics: Warehouse Performance, Management, Material Handling

An online quiz is the most effective way to evaluate your knowledge and know where your warehouse stands in terms of safety. This article features a quiz that will test your general knowledge on the following topics:
- The basic components that make up a steel storage rack
- How to properly secure a racking system to a warehouse floor
- Racking recommendations from the Rack Manufacturer's Institute (RMI)
- Rack inspections and how frequently they should be performed
- Pallet rack safety codes and regulations in North America

And much more!
Topics: Blog, Warehouse Safety

What is the 1-2-3 Rule? It is an inspection guideline that helps to evaluate the degree of deformation on upright elements during warehouse racking inspections. Where does it come from? Why, when, and how should we use it? All these questions will be answered in this blog post!

Topics: Pallet Racks, Rack Protection, Prevention, Wire Mesh Deck

All the warehouses, end up having impact damage on their pallet racking systems at some point. Even the most harmless-looking dent on your pallet racking can potentially contribute to a system collapse. That is why to ensure the safety of all workers, these damages must be addressed in a timely manner. This article debunks 10 common rack repair myths to help you ultimately do what is best for your facility.

Topics: Pallet Racks, Blog, Warehouse Safety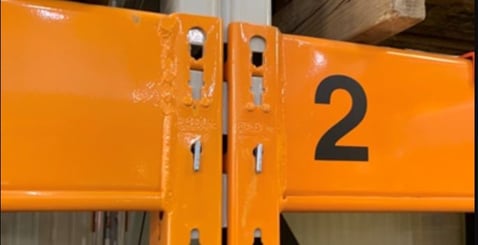 In the world of pallet racking, a safety pin has a similar role: it adds extra security to the rack systems. Whether you refer to them as racking safety pins, locking pins, beam locking devices, safety clips, or j-pins, their purpose is to secure pallet rack beams to uprights, preventing the beam from disconnecting when struck with an upward force caused by a pallet load or forklift.
Topics: Pallet Racks, Blog, Warehouse Safety

While it may seem simple, addressing rack damage can be quite tricky. Why? Because there are many different degrees and types of damage, making it harder to know when the situation is severe enough to address. This article breaks down the most common types of damages per racking component and gives you rules of thumb that can be used to educate warehouse workers on pallet rack safety. What's more, it offers a visual tool that can serve as a daily reminder that pallet racks should be examined on a regular basis.
Topics: Rack Conformity, Blog, Warehouse Safety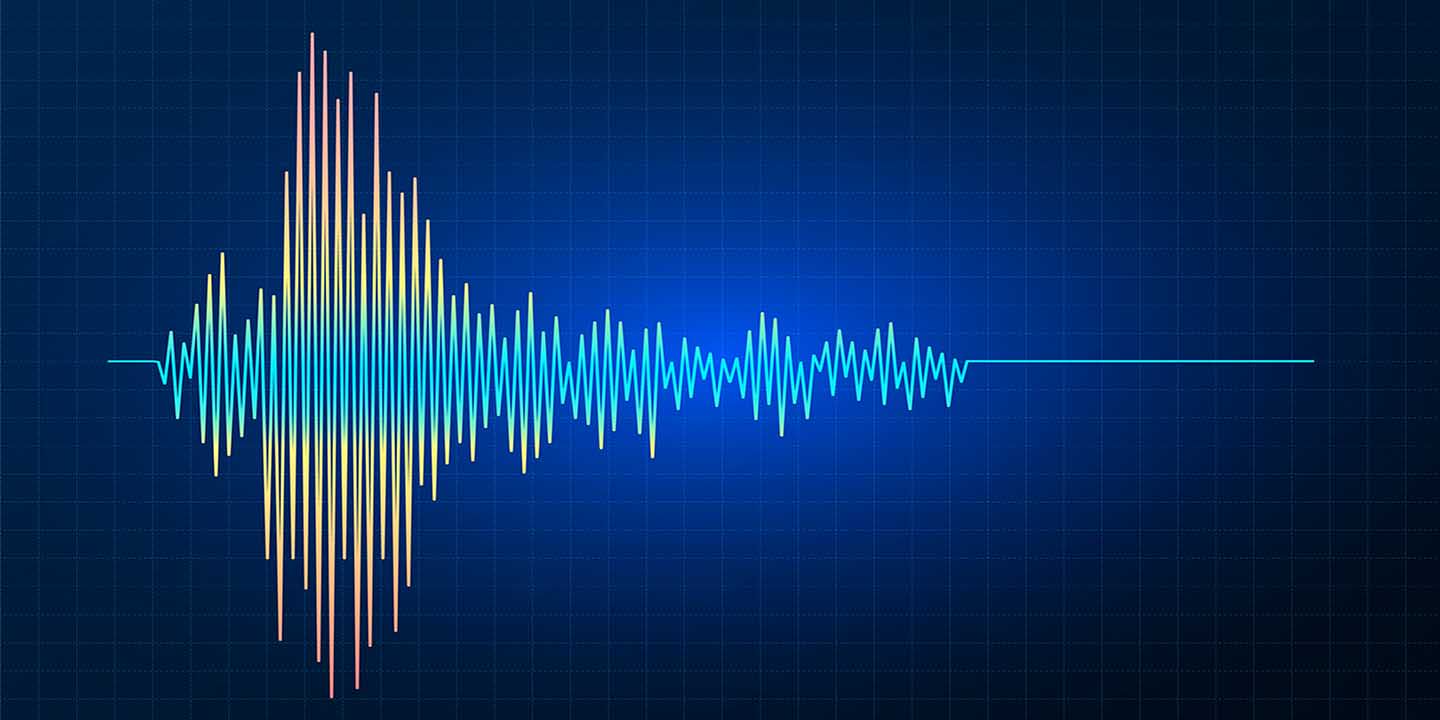 Have you ever thought about how earthquakes can affect storage racks in your warehouse? Aside from causing a complete collapse in extreme cases, they can jeopardize the safe operation of your racking systems in other ways. No matter where in North America your warehouse is located, seismic forces need to be considered when designing your warehouse rack systems. This blog covers general topics to consider when dealing with seismic forces.
Topics: Pallet Racks, Blog, Material Handling Industry, Height-to-Depth Ratio, Seismic Activity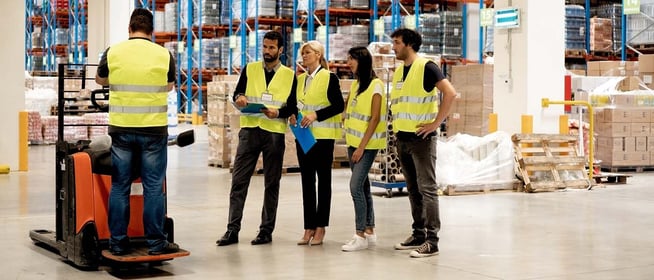 Warehouses vary in size, location, climate, and purpose. When a warehouse is up and running, it's easy to get caught up in a routine and continue habits or procedures that are inefficient or downright incorrect. While things might run smoothly enough for a while, cracks in processes can begin to grow, and problems will inevitably worsen. Read this blog to determine how you can avoid the most common mistakes and save time.
Topics: Warehouse Performance, Management, Material Handling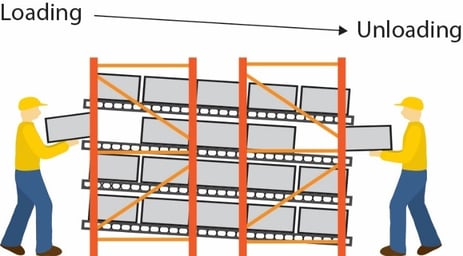 So, you realize your warehouse needs more storage and you decide to buy a racking system. Great idea, but don't go rushing into it. Many factors should be considered when planning a new rack installation. Asking yourself the right questions will save you time, money and optimize overall productivity. This article covers the top 5 focus points that will lead to the best decisions when choosing your future installation.
Topics: Warehouse Performance, Management, Material Handling
More Insightful Content to Come in 2022
We will keep sharing knowledge on warehouse topics and rack safety in 2022. Be ready for more articles written by our passionate engineers based on their experience inspecting 1000s of warehouses.
If you would like to have more information about a specific topic, please let us know. We hope our blog will help you improve safety and efficiency in your warehouse!