DAMOTECH ENGINEERING SERVICES BROCHURE
Learn how Damotech engineering services can help your warehouse operate more efficiently and be a safer place for your workers. Our engineers are among the most knowledgeable in the racking industry.
This PDF brochure covers:
The importance of complying with rack safety regulations
Our rack safety inspections and load capacity calculation reports
The benefits of using the Damotech Platform, the industry's only cloud-based rack inspection management software
The benefits of our rack safety trainings on warehouse safety
And more!
No matter the challenges you are facing in your warehouse, our team of dedicated engineers are ready to serve you.
Download the brochure now!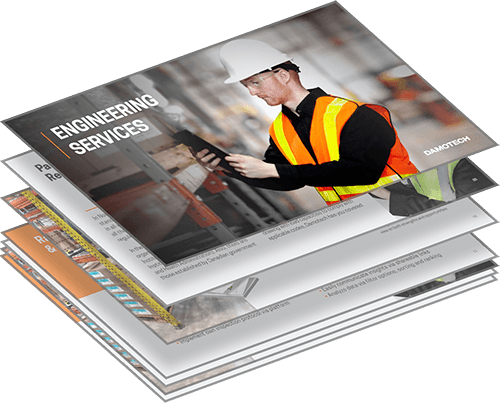 Fill out the form to download the brochure