Damotech Product Sheets
Our rack repair and protection products can save you maintenance costs, time, and headaches in your warehouse. Get all the information you need in this collection of product sheets.
For each rack safety product, you will find:
Product description & specifications
Key advantages of using the product
Standard and custom sizes/configurations
Available colors and finishes
Not only will these products offer you peace of mind knowing that your warehouse is safe, but they will also improve the lifespan of your rack systems.
Download the product sheets now!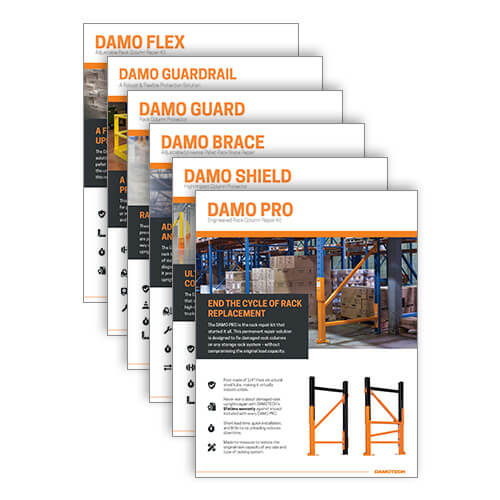 Fill out the form to download the product sheets