Book a Free On-site Pallet Rack Repair Assessment
Do you have damaged racks in your warehouse? We can send an experienced rack expert to assess the damage at no cost anywhere in North America.
Once you've filled this form, we will reach out to schedule the visit. Our specialist will go to your facility and assess the damage, offer expert advice on the best way to fix the damage, and provide you with a detailed quote.
The free assessment includes:
A visit from a Damotech rack expert anywhere in North America
Advice on how to repair the damage
A detailed quote listing the suggested Damotech repair units.
Looking for a thorough inspection of all your racking systems? Learn more about rack conformity inspections performed by Damotech engineers.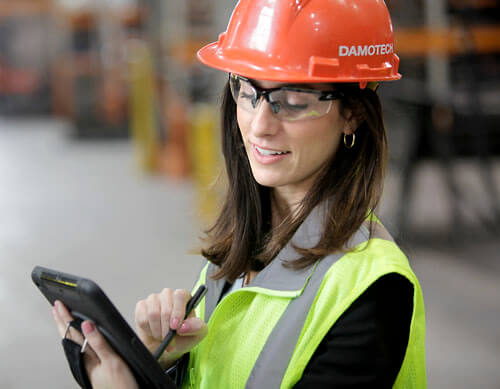 Request a FREE rack assessment: