Submit photos of rack damage for expert evaluation
At Damotech, we specialize in assessing pallet rack damage quickly and accurately. Submit photos of your damaged pallet racks, and our experts will provide you with their own assessment, share valuable insights, and provide recommendations.
Your Warehouse's Safety Matters
Ensuring the safety of your warehouse is paramount. Damaged pallet racks can pose significant risks to your employees and inventory. This form is designed to help you quickly get a professional assessment of the situation and get recommendations on next steps.
An Easy and Hassle-free Process
1 - Fill form and submit photos
Use our user-friendly form to upload clear photos of the damaged pallet racks. Ensure to capture the damage from multiple angles to provide a comprehensive view.
2 - Expert Evaluation
Our experienced rack experts will meticulously analyze the photos you provide. They'll assess the damage and provide expert insights into the best course of action. A visit on-site may be required to assess the situation better.
3 - Expert Recommendations
You'll receive recommendations from our experts. These recommendations will guide you in addressing the damage quickly and safely.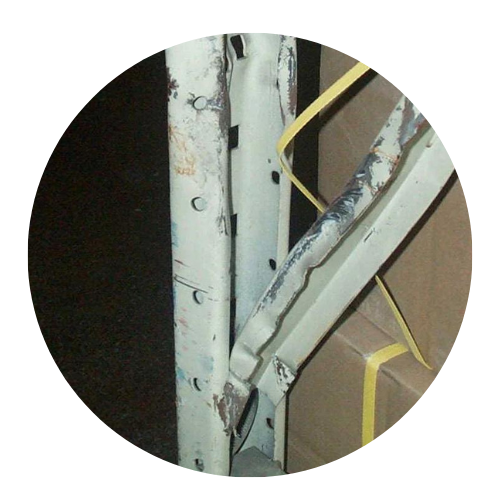 Submit Damage Info & Photos: