Brace repair is your hassle-free solution when you have rack uprights with brace damage only.
In this infographic you will learn about:
The many advantages of repair using the DAMO BRACE.
How you can save 85% by choosing to repair vs. replace.
How to identify pallet rack brace issues.
The 3 easy steps you can take to get ahead of brace damage.
Fill out the form to discover the reasons why this brace repair solution is right for you!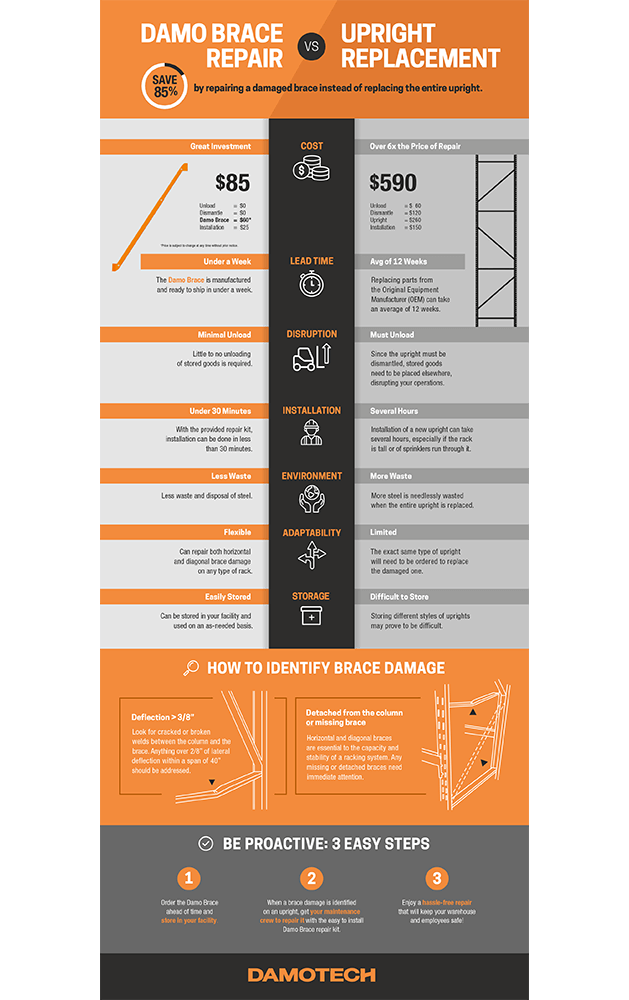 Fill the form to download the infographic: