BRACE REPAIR VS. UPRIGHT REPLACEMENT
Save 85% by choosing brace replacement!
In this infographic, you will learn the following:
The numerous benefits of using DAMO BRACE for rack brace replacement including a less disruptive solution that minimizes the impact on your day-to-day operations.
You can save 85% by choosing warehouse brace repair vs. upright replacement, making it a smarter and better long-term investment.
How to identify pallet rack brace issues.
The 3 easy steps you can take to address brace damage.
Fill out the form now to download it!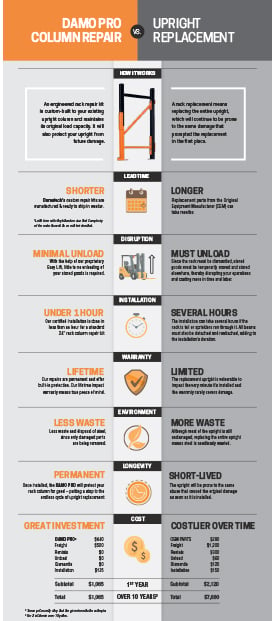 Fill out the form to download the infographic