< BLOG HOME
Over the last year, we have shared our expertise on a variety of topics with the goal of educating those in the supply chain and warehouse industry on the importance of warehouse safety. As members of this niche community, it is important for all of us to stay informed on the latest rack safety information that can help keep warehouses across North America safe. Below we have rounded up our top five blogs of 2020 – all of which are unique because they address very specific aspects of warehouse safety as well as offer tips that can be put into practice in your day-to-day warehouse activities.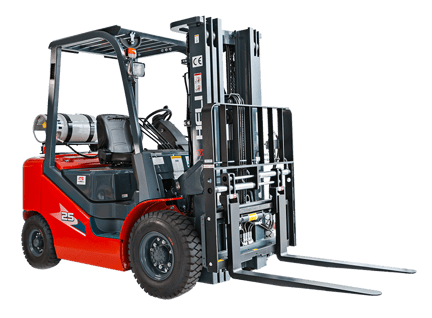 Often referred to as the "workhorses" of both the warehousing and construction industries, the forklift is a powerful industrial truck used to lift, carry, and unload heavy goods over short distances. For the efficient management of a warehouse and good flow of production activities, you can count on a forklift to deliver quick results. As fun as forklifts may look to drive, these vehicles have the potential to be dangerous hazards. In this blog, you will learn about common causes of forklift accidents and how to prevent them.
Topics: Pallet Racks, Blog, Forklifts, Warehouse Safety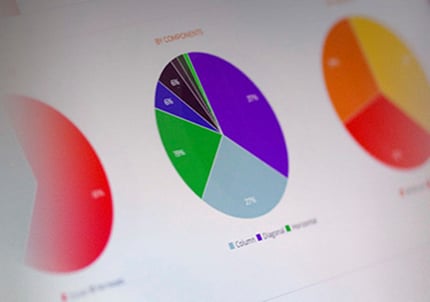 Key Performance Indicators are measurements of performance that help leaders and managers gauge the effectiveness of a team, project, or even a company. Learn how to measure KPIs as they relate to warehouse safety and overall performance. Tracking warehousing data and using KPIs can be valuable in decision making, and a good driver for change in your organization. They can help you be more transparent with your employees, align your team to your objectives and serve to better communicate how well (or not) they are doing in their job. This blog includes a 7-step checklist on how you can create your own custom KPIs.
Topics: Warehouse Performance, Management, Material Handling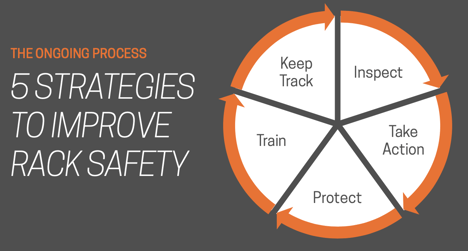 Rack safety is a complicated issue to tackle. Because a warehouse is in constant flux, rack safety is an ongoing process. The is no one way to start and it never really ends. You will discover the 5 strategies to improve rack safety, as discussed by our rack safety experts in our webinar of the same name earlier this year. This blog provides a summary of the topics covered during the session.
Topics: Blog, Warehouse Safety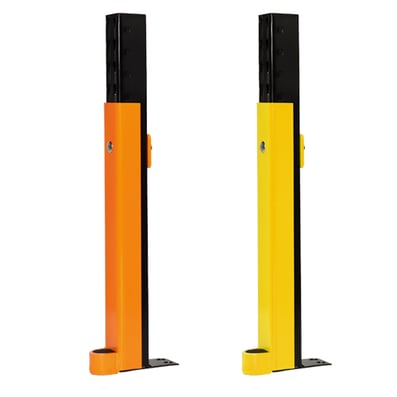 Adopting a safety-focused mindset is an excellent start to addressing rack safety in your warehouse. But with so many products available on the market, knowing which safety devices to use poses a challenge. Choosing the wrong component could make things worse than using no protection at all. This blog article will give you a better understanding of the products available to make your warehouse and racking systems safer.

Topics: Pallet Racks, Rack Protection, Prevention, Wire Mesh Deck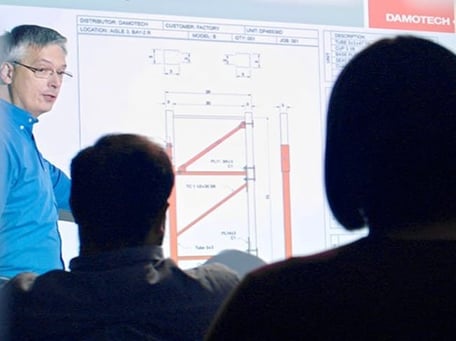 Get a practical checklist straight from an engineer! This blog lists all the responsibilities a rack owner has in relation to rack safety. Knowing that improper use, selection, installation or maintenance of racking and storage systems may put workers at risk of injury and expose employers to serious liability in case of an accident, it is crucial to know exactly what should be done on a regular basis to ensure a safe warehouse environment.
Topics: Pallet Racks, Blog, Warehouse Safety
Cheers to More Exciting Content in 2021
For 30 years, we have helped our customers keep their warehouses safe by maintaining the integrity of their industrial storage systems. As the first and largest rack safety solutions specialist in North America, we are your partner in warehouse safety. With our lines of rack protection and repair products, one of our main goals is to put an end to the endless cycle of upright replacement. Through our engineering team, we perform rack conformity inspections, load capacity calculations, and employee training to educate and ensure the safety of all warehouses. Our plan for our Rack Safety Blog in 2021 will be to continue sharing our knowledge with more interesting articles written by our very own engineers and rack safety experts. We hope that by sharing this expertise, we will give you the tools that you need to bring your warehouse safety to the next level. Cheers to a New Year of sharing our rack safety insights with all of you!
Rack Safety Tips
STAY UP TO DATE