< Blog Home
We're not telling you anything you don't already know: Amazon is the undisputed leader in the online retail industry. According to this article, by the end of 2023, it will have at least 355 large warehouses and sorting centers in the United States, totaling approximately 319 million square feet.
Considering the scale of Amazon's warehouse and facilities, the operational management methods and warehouse security best practices allow this juggernaut to achieve the success it has today.
Amazon warehouses invest in employee safety
When you consider warehouse performance with expedited shipping options like Amazon Prime, safety in the workplace becomes top of mind. Aware that its employees are at the heart of its success, Amazon launched the WorkingWell program in 2021, which is part of the company's investment of more than $300 million for safety projects. With this initiative, the company aims to improve the safety of its warehouses — all while reducing the number of recorded incidents by 50% by 2025.

Photo credits:
aboutamazon.com
Like many managers, you are probably constantly on the lookout for warehouse security best practices to optimize your facilities. This article sums up some of the top warehouse safety best practices at Amazon that are both easy to implement and accessible. Read on to improve safety in your work environments, enhance employee well-being, and reduce the risk of accidents.
Tip #1 | Communication is key to warehouse safety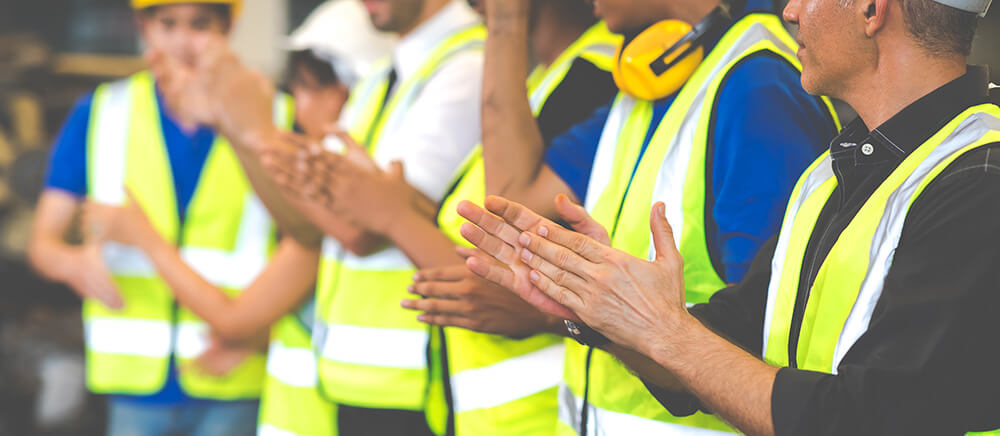 How to improve safety:
Safety is everyone's business. To ensure that you are communicating better with your staff, take advantage of all communication channels to get your messages out:
Visual reminders: A wide variety of free tools are available online. From forklift best practices to pallet rack safety, you can easily print and post posters like this one on common room walls to create constant reminders to keep safety top of mind every day.
Floor markings: Floor markings that delineate different areas provide effective cues for operators, forklift drivers, and all employees moving throughout your warehouse.
Meetings and emails: Bringing up Occupation Health and Safety topics in meetings or in an email will allow you to share warehouse safety best practices with your employees.
Employee feedback: At an Amazon warehouse, managers make sure to get frequent feedback from their employees on what can be done to improve safety in the facility. They then make changes accordingly to improve workplace well-being.
Safety benefits to you:
The more you reach out to your employees in different settings, the more successful you will be in adopting safe work habits and warehouse safety best practices. Establishing a feedback loop will also help you better understand what's happening in the field, so you'll be more proactive in the measures you put in place.
Tip #2 | Inside an Amazon warehouse, security processes are streamlined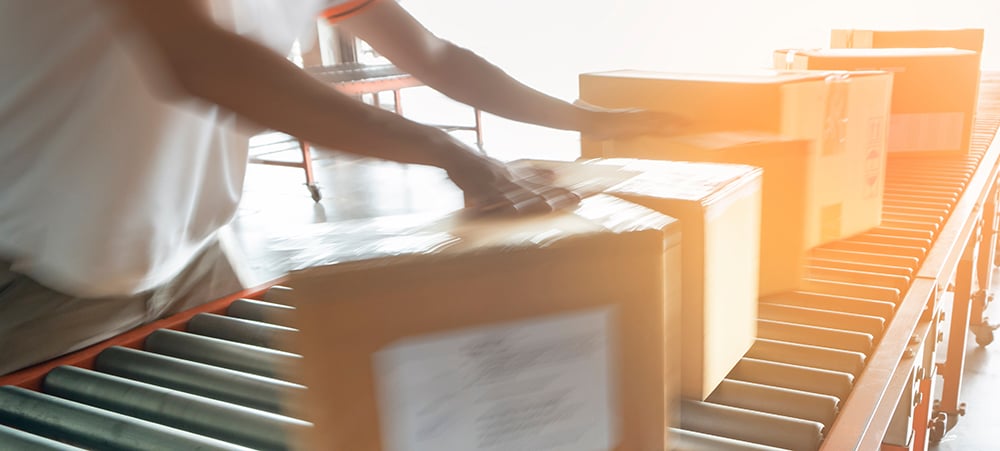 How to improve safety:
Whenever possible, reduce security protocols to their simplest forms. Break them down into steps that are easy to remember and apply. It's better to have more simple protocols than fewer long ones that are difficult to understand.
Safety benefits to you:
The simpler your warehouse security protocols are, the easier they will be to implement in your environment. It will be possible for more employees to remember and apply them. You'll increase overall safety in your warehouse by providing your staff with the easiest way to implement good safety habits all day long.
Tip #3 | Provide your workers with concrete tools to improve warehouse safety
How to improve safety:
Provide your workers with the right tools to elevate warehouse safety best practices:
Downloadable checklists (that are often free) are a must-have for creating a safe work environment. For example, this pallet rack evaluation grid lists any deficiencies found and makes it easy to follow up on repairs.
Quality protective clothing and equipment are also important for optimizing safety in the warehouse. Whether for workers (steel-toed boots, safety glasses, etc.) or for the environment (convex traffic mirrors, column guards, machinery, walkway guards, etc.), equipment helps to protect the most important assets of your warehouse: your employees, merchandise, and building.
Like most industrial environments, nearly 40% of work-related injuries at an Amazon warehouse are classified as musculoskeletal disorders. This Occupational Health and Safety statistic has inspired some important health and wellness initiatives across multiple settings, such as creating custom workstations using modular systems.
Safety benefits to you:
When your employees are healthy, they help you maximize operational performance. According to OSHA: "In its 2021 Workplace Safety Index, Liberty Mutual estimated that employers paid more than $1 billion per week for direct workers' compensation costs for disabling, nonfatal workplace injuries in 2018." Employees' physical protection will improve your chances of avoiding significant costs for training, rehabilitation, and employee turnover.
Tip #4 | Improve warehouse safety by keeping work areas clean, well-maintained, and organized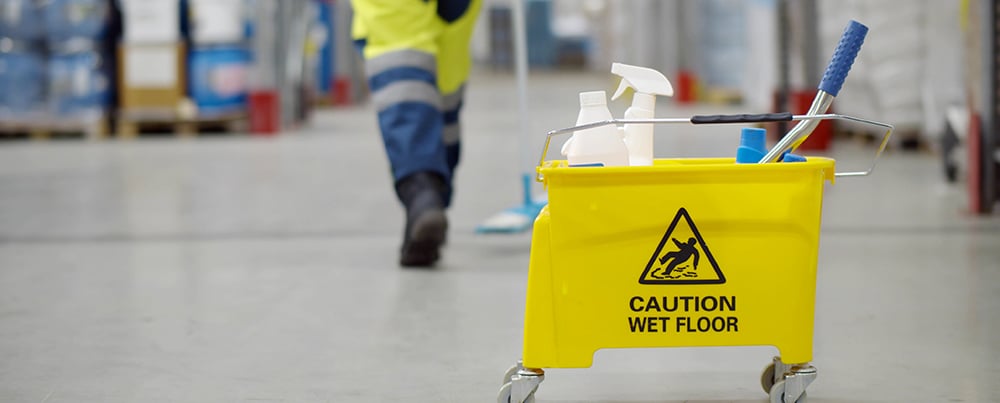 How to improve safety:
Store your merchandise in an organized and safe manner, maintain your racking systems properly, post-load capacities on racks, protect high-risk areas, and keep floor spaces clean.
Safety benefits to you:
Maintaining a clean environment automatically improves warehouse safety by reducing the risk of accidents. In terms of efficiency, employees may waste their time searching for tools or merchandise in a cluttered warehouse. In a well-organized warehouse, they will know exactly where to go to get what they need.
Tip #5 | Continuing education: In an Amazon warehouse, employees are encouraged to take ownership of their workplace safety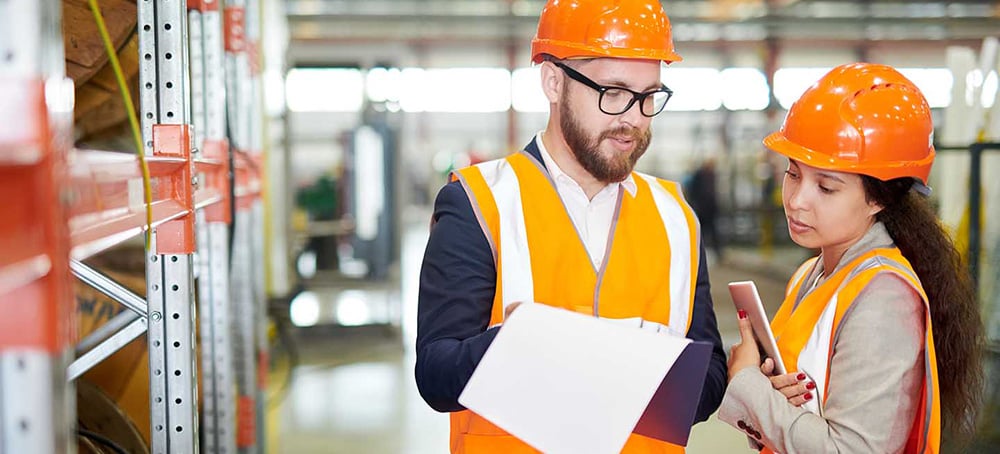 How to improve safety:
Provide opportunities to learn through training (for example, forklift safety or pallet racking safety training). At Amazon, Safety Campus has been implemented. This is an augmented reality program that allows new employees to go on "hazard hunts" in a virtual facility to learn how to spot potential issues to warehouse safety issues.
Safety benefits to you:
Making your employees accountable for safety in the workplace will reduce the risk of incidents because the responsibility for safety will be spread across the entire company. It also allows you to demonstrate to your employees that you care about them.
Tip #6 | Implement a robust warehouse safety program

How to improve safety:
Establish a warehouse safety program that will effectively monitor and manage potential hazards in your facilities. Amazon's Safety Saves program aims to identify hazards and address them before anyone gets hurt. Incidents are recorded using a handheld device and immediately inform all staff members present of the hazard. Web platforms like this one, which focuses on pallet rack safety, can help you establish an effective warehouse safety program.
Safety benefits to you:
A warehouse safety program protects you from complacency, helps distribute maintenance and repair tasks among different employees, facilitates follow-ups and communications, increases employee involvement, and ultimately reduces the risk of accidents.
Tip #7 | Adopt warehouse safety best practices with the help of a third-party partner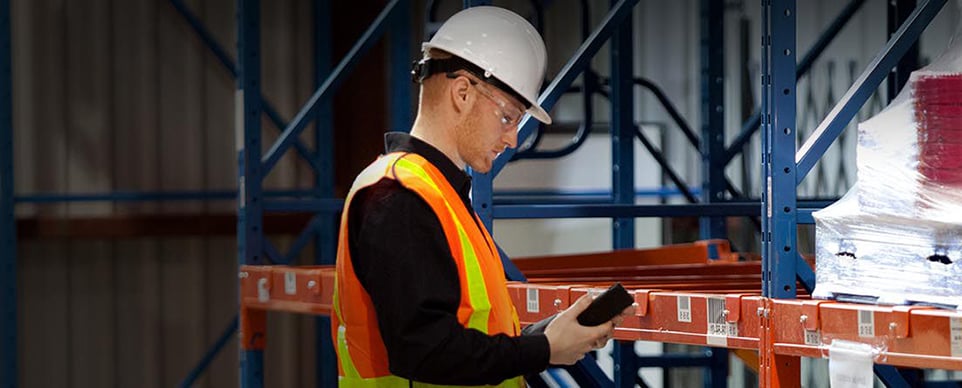 How to improve safety:
Because safety is a multi-faceted and time-consuming issue, more and more warehouse safety managers are turning to outside experts on an ad hoc or regular basis. Health and safety specialists, ergonomic consultants, and pallet racking safety experts will help you take stock and establish a game plan to remedy the issues in your environment. This will help you achieve a higher level of safety in your warehouse.
Safety benefits to you:
Getting an expert perspective on warehouse safety in your workplace will enable you to get a comprehensive and objective picture of where your company stands. You will also gain valuable advice based on your partner's expertise as well as the opportunity to address critical issues or uncertainties with warehouse safety specialists.
Building on best practices implemented in a typical Amazon warehouse for improved safety
Despite the size of Amazon's warehouses, many of the warehouse safety best practices implemented throughout their facilities remain accessible and easy to implement, regardless of the size of the company.
Enhanced safety in your work environments will improve the well-being of your employees, reduce the risk of accidents, and optimize your operations!
Sources: