Warehouse racking accidents are a large concern when it comes to safety. According to OSHA (Occupational Safety and Health Administration), roughly 100,000 forklift incidents occur annually throughout the United States. Since ensuring the well-being of employees is essential, assessing the safety of their work environment on a regular basis is critical.
Rack collapses can lead to serious or even fatal injuries, so it is of the utmost importance to protect employees by ensuring that all pallet rack systems are adequately installed, appropriately used, and regularly maintained. If this isn't done, damages may accumulate on racking components. Although these damages may seem superficial at times, they can reduce the rack's stability and load capacity, increasing the risk of serious accidents in the workplace: It is always better to take preventive measures to avoid costly material damage or extensive downtime.
Free online tools to help you develop better habits surrounding safety in 2023
To maintain a safe work environment, warehouse managers and workers must be attentive to a wide variety of safety issues. Although professional yearly inspections performed by engineers are recommended, free online tools can help increase the safety of your warehouse on a day-to-day basis. These tools include inspection checklists, guides, racking assessments, and webinars, and will help you improve the safety of your warehouse from the moment you start using them. These 5 resources are available to you at no cost!


1. Inspection checklists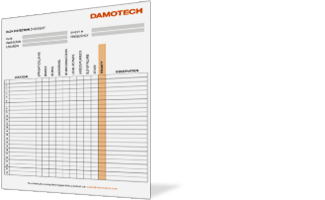 Online inspection resources can be used as a guide for when internal inspections are performed. This rack inspection checklist is one example of a free document that can be used to record damages on racking. With it, you can log the date and time at which the damage was discovered, its location on the rack system, and where the rack is located in your warehouse. This allows you to track damages and see if they have worsened over time, remained unchanged, or have been repaired. It also includes information on assessing damages to give you a better understanding of the severity of each damage and what course of action should be taken.


2. Educational webinars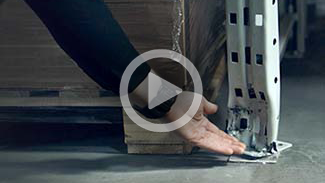 Educating employees on warehouse safety can highlight its importance and lead to a safer workplace. With free webinars on topics like How To Prepare Your Warehouse for OSHA Inspections, How to best address pallet rack damage, 10 racking mistakes warehouse managers must avoid, and 5 strategies to improve rack safety, employees will be better prepared when they encounter these issues on the warehouse floor. They also serve as a good resource to refer to as our knowledgeable team covers topics that are crucial for maintaining the integrity of your rack systems.



3. Rack Safety Self-Assessment Quiz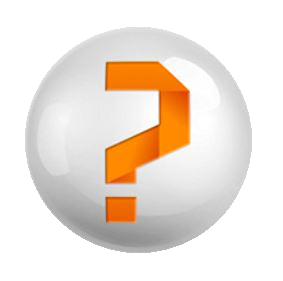 One of the best ways to test yourself on your warehouse racking knowledge is by completing a free online rack safety quiz. The quiz can provide an objective look into your team's level of knowledge on the subject and can help raise awareness in areas they may be lacking. It covers topics such as load capacities, beam deformations, and many other warehouse safety and racking guidelines. Completing the quiz will reinforce your existing knowledge while possibly informing you about other safety topics you may not have been aware of.


4. Free expert assessments

One of the free services some companies provide is a preliminary site inspection. With this service, rack experts travel directly to your workplace and assess the damages on your rack systems while also assisting you with any additional concerns you may have. They will then advise you on the best course of action on how to deal with the damages found. Once the solutions have been discussed, the rack expert will provide a detailed quote addressing any repairs that should be performed or if any further engineering services are required for your facility.



5. Safety signs and posters

As much as it is important to perform regular rack maintenance, it is also important to develop safety-oriented work culture. Employees should be comfortable with addressing any safety concerns they have with their employer and should also be encouraged to report any issues they may come across in the warehouse. There should also be in-house procedures for when incidents occur, such as forklifts impacting racks. Diligent reporting of these issues when they first occur can lead to the prevention of major accidents and plays an important part in maintaining a safety-oriented culture.
When it comes to reporting issues, it is necessary to determine what is and what isn't an issue. Placing safety posters around the workplace can help remind workers of the safety hazards they should be looking out for. Another important guideline to keep in mind is if you see an issue with any racking component that makes you question whether it can still adequately perform its intended function, unload it and contact an expert in the field. Providing employees with safety training is also a very efficient way to increase overall safety in the warehouse.


Rack Safety is a top priority for performance leading organizations in 2023
Pallet rack safety is crucial when it comes to creating a safe work environment in the warehouse. If issues are not addressed, large-scale accidents and injuries might happen. With the use of free tools available online, simple steps can be taken to reduce the chances of accidents occurring and improve the overall safety of your work environment. Webinars and quizzes can help answer questions you may have about pallet racking, while inspection checklists, free assessments, and developing a safety-oriented work culture help mitigate specific issues with your pallet racks.
---
Resources: