WATCH NOW (1 HOUR RECORDED WEBINAR)
Expert recommendations on how to stop the endless cycle of upright replacement in your warehouse.
Whether it's a dented upright or a bent or missing brace, you will learn better solutions to address rack damage safely while saving you time and money. Watch this webinar to learn:
How rack repair can save you 85% in maintenance costs
The best and safest solutions to address and prevent rack damage
How rack repair works
How rack repair will help you minimize downtime
The 10 most common myths about rack repair debunked
PRESENTER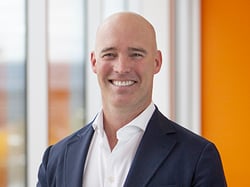 Marc Rousseau
VP National Accounts at Damotech
Marc Rousseau is an experienced sales executive with a strong background in sales leadership and business development. He is responsible for building and maintaining strategic partnerships and strong relationships with high-level customers.

Please fill the form to watch now: