Safety standards are implemented for the well-being of employers and their workers. As an agency under the United States Department of Labor, the Occupational Safety and Health Administration (OSHA) enforces these standards. They provide training, education, outreach, and assistance to businesses to help them comply with regulations.
Each year, OSHA publishes a list of the top 10 most common citations, serving as a valuable resource for companies to implement measures to prevent workplace incidents proactively. The 2022 list of OSHA violations shows minimal changes compared to 2019, with some categories shifting in rank and an overall decrease in citations.
The main goal of OSHA regulations remains unchanged: reduce injury rates and costs while ensuring employment, sales, credit ratings, and overall profitability. Usually, OSHA conducts inspections without advance notice, but employers can request an inspection warrant before allowing compliance officers to enter the worksite.
Here are the top 10 violations of 2022, the ones in bold being particularly related to the warehousing industry:
Fall Protection: 5260 citations.
Hazard Communication: 2424 citations.
Respiratory Protection: 2185 citations.
Ladders: 2143 citations.
Scaffolding: 2058 citations.
Control of Hazardous Energy—Lockout/Tagout: 1977 citations.
Powered Industrial Trucks: 1749 citations.
Fall Protection Training: 1556 citations.
Personal Protective Equipment—Eyes and Face Protection: 1401 citations.
Machine Guarding: 1370 citations.
Curious to know what types of OSHA violations occur in a warehouse environment? Look no further! This blog delves into the five most common violations found in warehouses.


1. Hazard Communication
Hazard communication, also known as HazCom, is a program designed to protect people from the improper use of hazardous chemicals in the workplace. In 2022, HazCom violations constituted the second-largest portion of total violations, totaling almost 2,500 citations.
This regulation requires a proper display of visible signage indicating the presence of hazardous materials and employee training to ensure their understanding of safe practices when handling such dangerous substances and their associated signage. All warehouses must maintain up-to-date visible signage featuring the latest information. For more information on safety signage, please refer to our article "Follow the Signs: A Guide to Safety Signs in the Warehouse."
Additionally, all employers and employees must be knowledgeable of a written HazCom program, which should include copies of Safety Data Sheets (SDSs) for each chemical stored in the workplace. Further details on HazCom can be found under OSHA standard 1910.1200.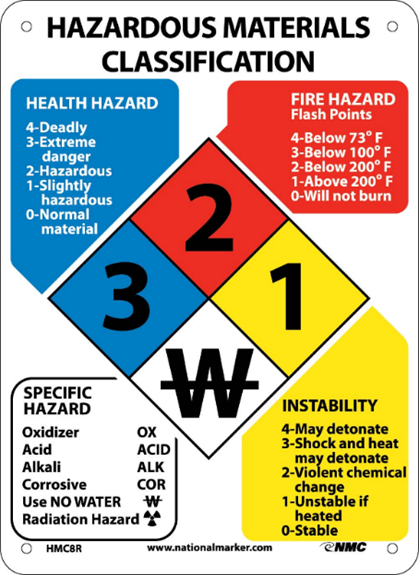 Figure 1. Hazardous Materials Classification


2. Respiratory Protection
Another violation relates to improper respiratory protection. According to OSHA, approximately 5 million workers are required to wear respirators to protect themselves from hazards such as insufficient oxygen, harmful dust, fog, smoke, mist, gases, vapors, and sprays. These hazards may cause serious health issues, including cancer, lung impairment, disease, or death.
Workers must wear an appropriate mask depending on the job and ensure that it fits securely yet can be loosened if it's part of a more oversized airtight suit. Before using any mask, the service life indicator should be checked to see if the HEPA filter it is equipped with is in good condition. Employees should be trained in properly using the respiratory equipment and able to use it safely.
Companies should also implement a written respiratory protection program that includes fit testing for all employees. A trained respiratory protection program administrator should manage this program. More information about respiratory protection can be found in OSHA standard 1910.134.


3. Ladders
Ladders are also standard in warehouses and are frequently subject to violations and fines, ranking fourth on the OSHA violations list with over 2,100 citations in 2022. To ensure ladder safety, workers should observe the following practices:
Carefully consider the placement of the ladder, taking note of any dangers around it.
Before use, check the ladder's stability and ensure it is secure.
Face the ladder when climbing up or down, and always maintain at least one hand gripping the ladder.
Avoid carrying any loads that could compromise balance while using a ladder.
On the other hand, employers must follow a list of general requirements for using ladders in the warehouse. Some key requirements include:
All rungs of every ladder should be slip-resistant, parallel, level, and equally spaced, without any missing rungs.
Wooden ladders should not be coated with materials that could hide defects, while metal ladders should have corrosion protection.
Portable ladders should extend at least 3 feet above the upper surface (see Figure 2 below).
Ladders must have sufficient strength, with OSHA stipulating that mobile ladders should have a strength of four times the maximum load.
For a comprehensive list of requirements applicable to ladders in various scenarios, please refer to OSHA section 1910.23.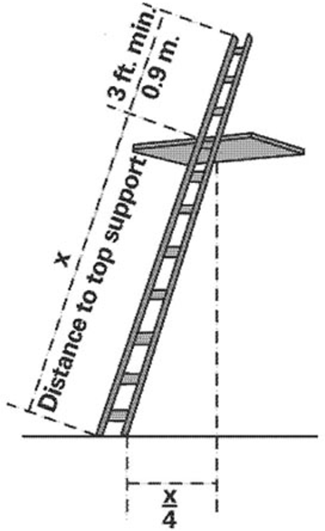 Figure 2. Portable Ladder Setup (OSHA 1910.23)


4. Powered Industrial Trucks
Powered industrial trucks, including forklifts or lift trucks, ranked seventh on the list of OSHA safety violations. These vehicles must be operated by trained employees who understand how to use the equipment through in-field training. Operators must also be aware of the hazards of driving while intoxicated or fatigued and should never operate under such circumstances. Forklifts alone contribute to over 1700 citations in 2022 and cause 34,900 serious injuries annually. To learn more about forklifts, please refer to our blog, "Common Forklift Accidents: Causes & How to Prevent Forklift Accidents."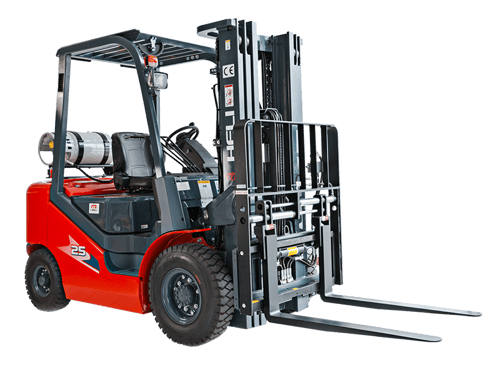 Establishing formal training programs and conducting regular "refresher" training sessions is essential in preventing accidents. Approved operators should wear an identifying badge showcasing that they meet the general requirements to operate a powered industrial truck. OSHA estimates that 70% of forklift accidents in the United States could be prevented with stricter training policies. For a detailed list of powered industrial truck guidelines, please refer to OSHA section 1910.178.


5. Personal Protective Equipment
Personal Protection Equipment (PPE) should be provided and used in environments with hazardous conditions and chemicals. The specific type and level of PPE needed will vary depending on the situation but generally include eye protection, skin protection, hand/foot protection, and ear protection. The selection of PPE should prioritize the most exposed parts of the body and extremities, depending on the nature of the work required. The employee must be familiar with the available PPE in the workplace, its location, the reasons for its use, and the appropriate contact person for any questions or requests. Implementing personal protective equipment is vital for workplace safety and the well-being of workers, significantly reducing avoidable accidents. For a comprehensive list of PPE standards, refer to OSHA sections 1910.132 to 1910.140, each subsection covering a specific type of personal protective equipment.


key TAKEAWAYS on Prioritizing Warehouse Safety and Addressing Common OSHA Violations
OSHA standards are implemented to ensure a safe working environment for employees and allow employers to maintain productivity safely. Although cutting corners around OSHA standards may seem like a minor problem for employers, it can lead to severe downtime and employee harm in the long run.
The top 10 category rankings remain roughly the same annually, with minor position changes. However, OSHA violation citations are trending downwards yearly, with fewer citations in all top 10 categories from 2019 to 2022, showcasing increased awareness and proactiveness in employers.
Regularly reviewing and verifying OSHA standards is essential for upholding a safe working environment. Additionally, it is vital to be adequately prepared for OSHA inspectors when they visit your warehouse. The question arises: Is your warehouse fully prepared for such inspections? If you are uncertain where to begin and how to ensure readiness for an OSHA inspection, look at our webinar recording, where you can learn valuable insights on enhancing rack safety in your warehouse, avoiding fines, and effectively preparing for OSHA inspectors.
References
"Hazard Communication." Hazard Communication | Environmental Health and Safety, IOWA, https://ehs.research.uiowa.edu/occupational/hazard-communication#:~:text=The%20goal%20of%20the%20Hazard,are%20exposed%20to%20at%20work.
Kelechava, Brad. "OSHA Top 10 Violations of 2019." The ANSI Blog, 2 Oct. 2019, https://blog.ansi.org/2019/10/osha-top-10-violations-2019-fall-standards/.
"Occupational Safety and Health Administration." United States Department of Labor, https://www.osha.gov/warehousing/standards-enforcement.
"OSHA's Top 10 Safety Violations 2022." Texas Department of Insurance, https://www.tdi.texas.gov/tips/safety/oshatop10.html.