A Letter from Damotech President & owner, Eric Naaman.
MONTREAL, QUEBEC, February 7, 2019 – Today, we're outlining the transformative steps Damotech is taking to achieve its business goal of becoming a one-stop-shop for rack safety in North America.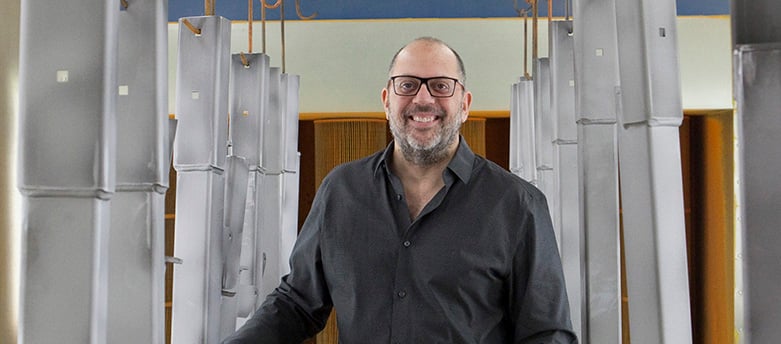 Damotech has experienced significant growth in the last five years and remains the largest rack repair supplier in North America. But we want to go even further and become the preferred partner to all warehouse operators in America that make warehouse safety their number one priority.
Our mission could not be clearer. We want to be an outstanding rack safety partner for our customers. We want to help create safer working environments for them and their employees, bringing them true peace of mind in the process.
Rack safety products are at their finest when combined with the best human expertise. By having an integrated offering of products, engineering expertise, and rack inspection management software under one roof, we believe Damotech can serve its customers better than ever before. From discussions with our customers, it's clear they want to have a single partner that has all the expertise to make their warehouse safe and efficient.
One of the first steps we have taken is to broaden our offering. Although rack repair will always remain core to our business, we want to be able to offer the engineering expertise required for long-term safety planning and the software platform to manage it all. As such, Damotech has redefined its offering into three main categories:
1-Engineering Services
Our team members are among the most knowledgeable rack engineers in the business. They are focused on providing class-leading rack conformity inspections, rack load capacity calculations and rack safety training services to small and large warehouse operators anywhere in North America.
Our engineering services were previously offered under Racknowledge, a wholly-owned company of Damotech. To make it easier for our customers to get all the expertise they need through a single point of contact, we are merging Racknowledge with Damotech and now providing the services and technology under the Damotech brand.
2- Products
These are the protection and repair products that have made Damotech a household name across warehouses in the US and Canada. You most probably know our flagship product, the DAMO PRO, renowned for its robustness and lifetime warranty against impact. Our customers have also become familiar with many of our other great products like the DAMO FLEX, DAMO SHIELD, DAMO GUARD and DAMO FENCE.
3- Software
We believe software can improve warehouse safety, that's why we've invested significant efforts in the last few years in creating the only software platform in the industry dedicated to helping warehouse operators manage and keep track of their rack inspections and repairs. The software (previously called Watson and part of Racknowledge) is now called the 'Damotech Platform.' This platform was designed to simplify the process of capturing and reporting deficiencies in the warehouse environment. It allows customers to review the data for each inspected location, with pictures, flagged issues and damaged components sorted by priority levels. Customers can also access a dashboard with statistics about the inspected racking systems.
Customer Experience
Damotech is committed to providing unmatched customer experience to its clients. We believe that a good customer experience is one of our main differentiators, and what sets us apart in the marketplace. Our rate of repeat business is second to none and a testament to our exceptional employees, their dedication, responsiveness and desire to better serve our customers every day.
We have launched a brand-new website that better reflects who we are, how we work and the new brand positioning. Our goal is to provide a stellar and personalized user experience to our customers. We will continue to invest significant efforts to create useful content and share our rack safety expertise with warehouse operators across North America. Visit our Blog and Resource Center for insightful articles and downloadable content.
A Vision for the Future
Preparing for the future also means making significant investments. We are growing our R&D team with the goal of bringing new innovative products to market. We are also expanding our software division as the Damotech Platform becomes an essential part of our offering. We are making investments in our manufacturing facility to further reduce lead-time and increase production to support our growth. We are investing in our dealer network and dealer support structure to better serve our clients regardless of where they are located.
More Information