Warehouses and other industrial facilities all have two things in common: 1) they all have racking systems, and 2), these racking systems are at high risk for damage by a forklift. Forklift operators are often in a hurry and can cut corners too sharply or strike a pallet rack while loading it with goods. This impact can result in major damage to the racking system and put employees in danger because racking is not designed to resist impact and accumulated damages over time. To learn more about the frequent ways forklift trucks damage racks, read this article. The repeated impact can potentially result in a catastrophic collapse of a racking system. If a rack collapses, it can cause damage to stocked items, injure employees, and even cause fatalities. Therefore, it is important to be proactive and use protective products that can help your rack uprights resist unavoidable collisions. A first step in warehouse safety is to protect the areas of high risk of impact, which in the case of racking, is the bottom part of the rack uprights.
"Over 85% of rack damage occurs in the bottom 24 inches."
Rack Upright Protection: The Good, the Bad, and the Ugly Truth
The Good
There is a product that can not only protect your racking systems, but also prolong their lifespan. It is called a racking upright guard. This is your first line of defense against damage. With many different rack protection products on the market to choose from, high-quality options are the way to go (Figure 1). These guards are usually bolted on to the front of the upright and wrap around the sides. They can be customized to any height, depth, and color (usually safety yellow or orange). They are made of thick, structural steel with a heavy gauge that will offer true impact resistance. The addition of a bullnose is added protection against shearing of the anchors by the forks of a forklift truck. A bolt-on installation with screw-type concrete anchors is the ultimate way to enforce your upright, but also minimize the number of holes drilled into the warehouse floor. Many of these types of guards can also be customized to accommodate several base plate styles (including seismic base plates). By protecting your uprights with a rack guard, you are proactively minimizing the chances of damage to your racking.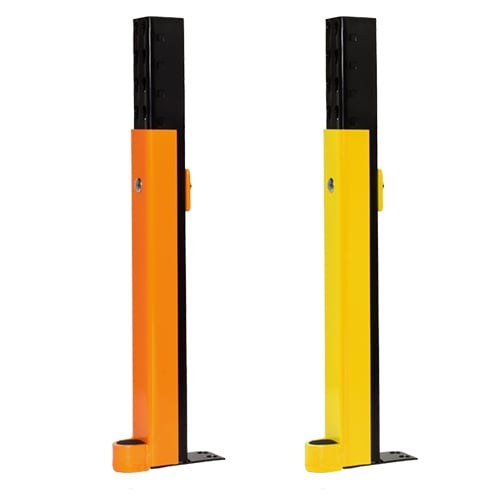 Figure 1. High-grade structural steel rack upright guards.
The Bad
There are many different types of upright guards on the market and not all are one and the same. There are low quality pallet rack safety guards being sold that are made of thinner steel and those that are made of plastic. Many of these cheaper options come in fixed sizes and colors that cannot be customized to accommodate various uprights with different styles of base plates (Figure 2). Regarding installation, steel guards are usually bolted to the ground, while guards made of plastic or foam and are simply clipped (Figure 3) or strapped on to the upright (Figure 4). While these more affordable options are tempting, you get what you pay for. These guards don't offer the same level of protection as the higher quality variations and they also have a much shorter lifespan – forcing you to sink more money into either rack upright repair solutions or upright replacement. They also need to be replaced following any impact as less durable materials, like plastic, can no longer protect the upright once they have been damaged. Look for steel pallet rack guards that come with a manufacturer's warranty that will at least guarantee the product for a minimum of ten years.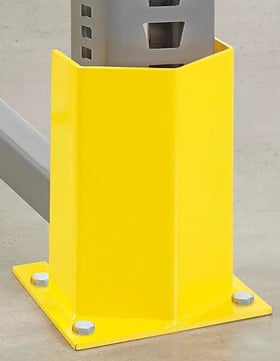 Figure 2. A steel upright guard that is 12" high (fixed height).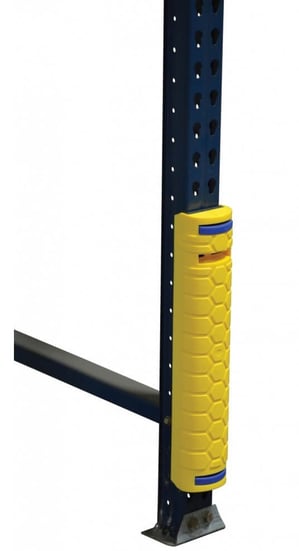 Figure 3. Clip-on blended polyethylene upright pallet rack protector.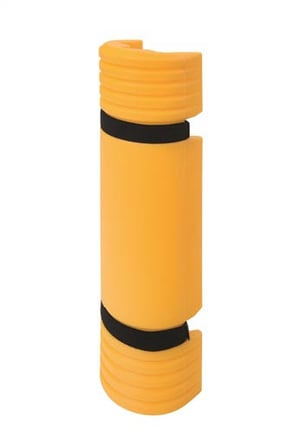 Figure 4. Strap-on polyethylene upright pallet rack protector.
The Ugly Truth
Many managers in the warehousing and manufacturing industries are under tremendous pressure to keep costs low and productivity high – and unfortunately, many do not have pallet rack protection top-of-mind. However, there are is significant productivity loss when an operations department needs to deal with the repair of damaged racking as well as dangerous repercussions if an employee gets injured on the job because of ignored and cumulative rack damage. OSHA requires all warehouses to ensure a safe environment, and rack protection is a big part of this. No manager wants to face multiple lawsuits from injured workers and a breach of OSHA regulations (resulting in fines) after installing brand new racking in their warehouse.
The DAMO GUARD: A Cost-Effective Solution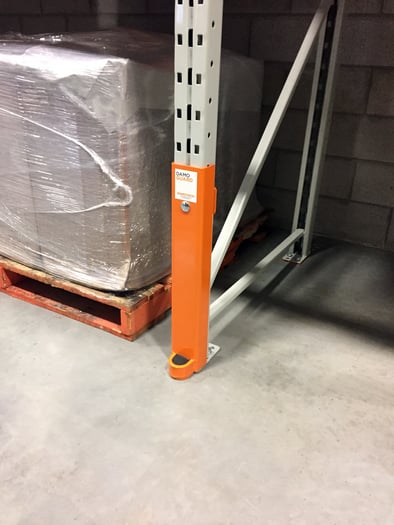 Figure 5. The DAMO GUARD rack protector installed on an upright.
When considering the significant expense and downtime required to replace a damaged upright, guard protection has the potential to offset maintenance costs and save you money in the long run. The benefits of investing in protective guards versus having to deal with the hassle that comes with potentially freezing production in a certain area of your warehouse because you are waiting several weeks to receive a new upright outweigh the initial cost of protecting your uprights.
At Damotech, we offer you high-quality, cost-effective upright protection with the DAMO GUARD (Figure 5). It is a durable rack protection solution that is quick and easy to install and can significantly increase your racking system's lifespan. Whether you are building a new installation or if you have already gone through several cycles of rack replacement and are fed up with the hassle and extra costs, the DAMO GUARD can accommodate your rack protection needs. Most importantly, by safeguarding your rack systems, you are promoting a safe warehouse environment for your employees.
If you are starting to realize the importance of protecting your racking systems but do not know where to start, our rack safety experts are happy to offer you advice via our rack safety assessment services. Our rack safety experts can come on-site to take measurements and propose the best customized version of the DAMO GUARD that will suit your specific needs.
To learn more about this upright pallet guard solution, visit our DAMO GUARD page where you can read about the many benefits this heavy-duty product has to offer.