Warehouse Aisle Ownership Sign
When roles aren't clearly defined or assigned, accountability can become a blurred line, and everyone's responsibility turns into nobody's responsibility.
To help you empower your staff to assume ownership for better warehouse safety, we've created a FREE template for you to print your aisle ownership sign. Place one at the end of each warehouse aisle and motivate your employees to step up as aisle managers, assuming responsibility for their work environment.
Fill out the form to download your free warehouse aisle accountability sign, helping transform your workforce's mindset while promoting accountability and pride.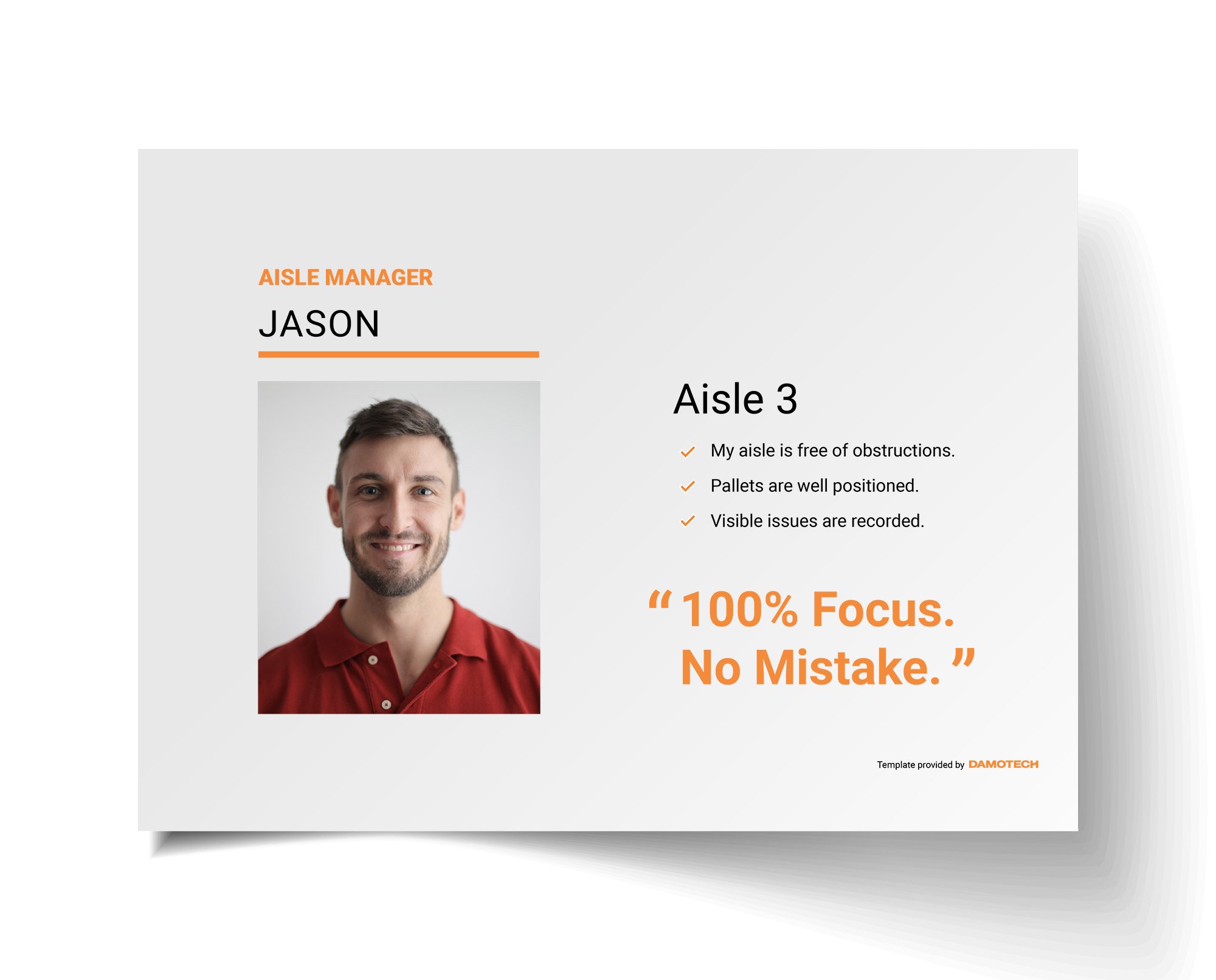 Fill out the form to download the template