MONTREAL, QUEBEC, SEPTEMBER 23, 2022 – For the 5th year in a row, Damotech has been ranked as one of Canada's top growing companies. Selected based on their 3-year revenue growth rate, companies profiled on this year's list managed to grow in a period of unprecedented economic upheaval. Their stories offer an example of success contributing to the country's economic and social effervescence.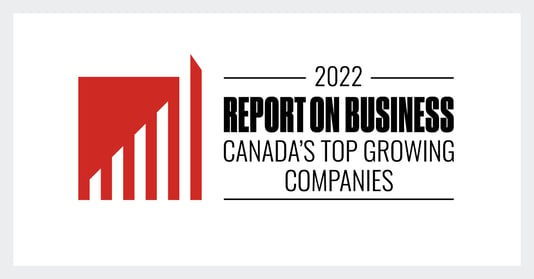 In 2022, Damotech made the list with a revenue growth of 78%. Top growing companies' rankings aim to celebrate entrepreneurial achievement by identifying and amplifying the success of growth-minded, independent businesses in the country.
The full list of 2022 winners is published in the Report on Business magazine section of The Globe and Mail's website, followed by a print publication.

"Damotech is proud to be one of Canada's Top Growing Companies for another year", says Eric Naaman, CEO of Damotech. "It is encouraging to see that our team's efforts to spread the importance of rack safety in the warehousing industry have continued to positively impact work environments across North America."
About The Globe and Mail
Founded in 1844, The Globe and Mail is Canada's foremost news media company, leading the national discussion and causing policy change through courageous and independent journalism. With award-winning coverage of business, politics, and national affairs, The Globe and Mail newspaper reaches 6 million readers weekly in print and digital formats, while every issue of Report on Business magazine reaches over 1.5 million readers.
About Damotech
Damotech is the largest pallet rack safety and repair company in North America. For 30 years, it has helped warehouse owners and operators keep their work environment safe by maintaining the structural integrity of their racking systems.
With its lines of rack protection and repair products, Damotech strives to put an end to the endless cycle of upright replacement by focusing on warehouse safety and the permanent elimination of recurring rack damage. Through engineering services, Damotech helps create a safer working environment, bringing warehouse managers and employees true peace of mind. The company also offers the only dedicated rack inspection and management cloud-based software on the market.