No matter how easy it has become to get information about new technologies and products online, there is still something to be said about attending a live event and discovering this information first-hand. The human interaction and ease of networking with other professionals in your industry is an enriching experience that is hard to beat.
Managers in the supply chain and manufacturing industries are under tremendous pressure to keep costs low and productivity high – and with that come many challenges.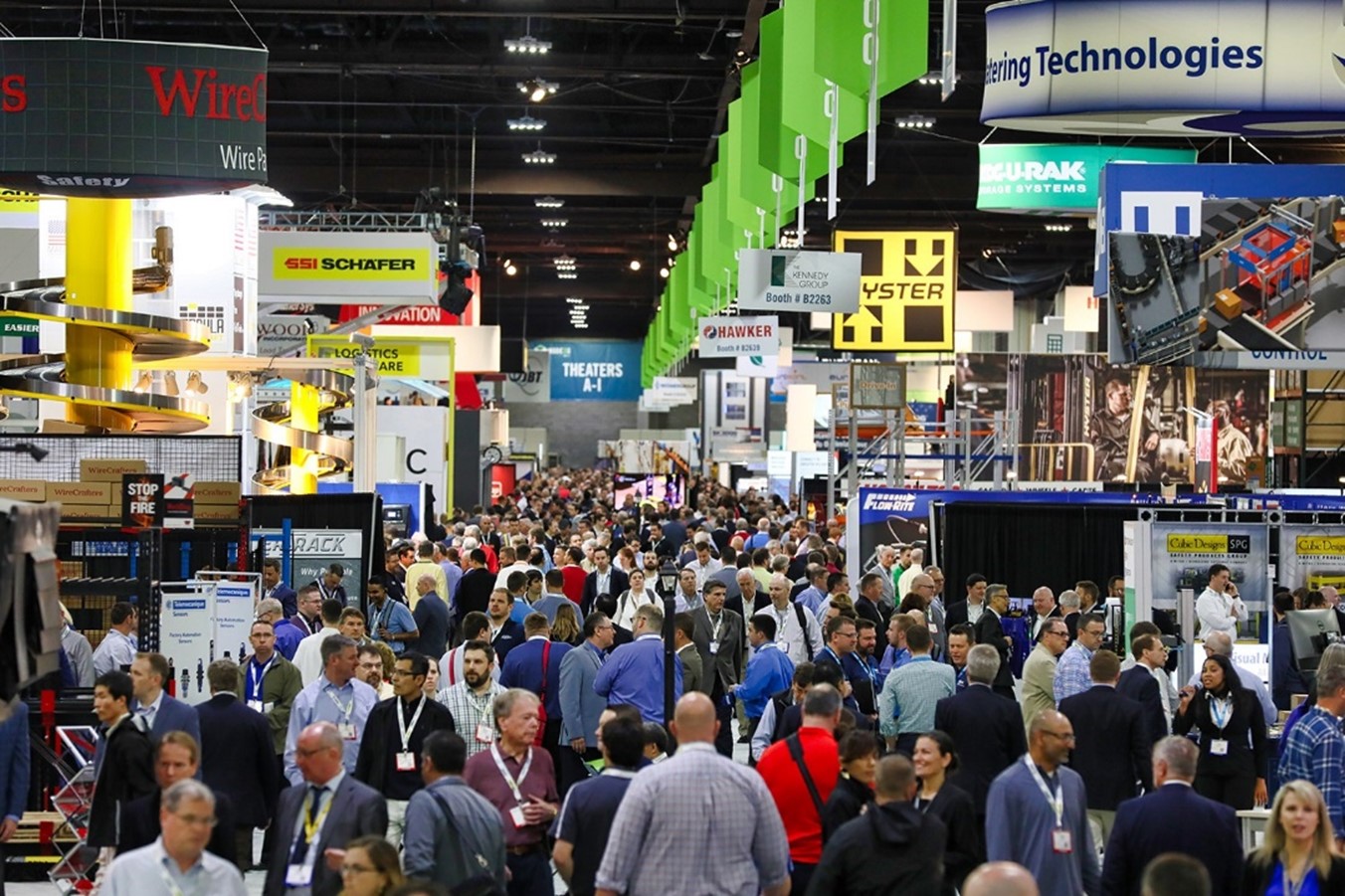 Photo source:
conveyorhandling.com
Taking some time away from the day-to-day to gain insight into supply chain trends, meeting potential customers, and seeing what your competitors are working on has incredible value. Not to mention the buzz and genuine excitement in the air at these tradeshow events! To help you (and your company) navigate the plethora of events that take place each year, we have curated a list of the top five that you should consider attending in 2022-23.
If nothing else, you are guaranteed to walk away from any one of these events feeling inspired and stimulated with new ideas.
1. MODEX

One of the industry's fastest-growing shows, MODEX 2022 is a great opportunity to learn from the best minds through more than 100 free education sessions and four powerful keynotes. At this event, you can connect with manufacturing and supply chain buyers and find new opportunities to grow your business. MODEX is a great event to meet new contacts, discover cutting-edge solutions, and learn about the latest trends and innovations, sure to help you get two steps ahead of your competition. MODEX takes place every other year in springtime and is powered and sponsored by MHI (Material Handling Institute).
When: March 28-31, 2022
Where: Georgia World Congress Center, Atlanta, GA
Cost: Free Admission
2. WERC Conference

The Warehousing Education & Research Council (WERC) conference brings logistics and distribution professionals together to discuss, assess, and learn about the challenges that modern-day warehouses face. The event focuses on operational and strategic insights in warehousing as they relate to every aspect of the supply chain, including warehouse automation, processes, and safety. It is powered by the Warehousing Education and Research Council and is held every year in late spring.

When: May 1-4, 2022
Where: Louisville, KY
Cost: Visit website for attendance fee
3. EDGE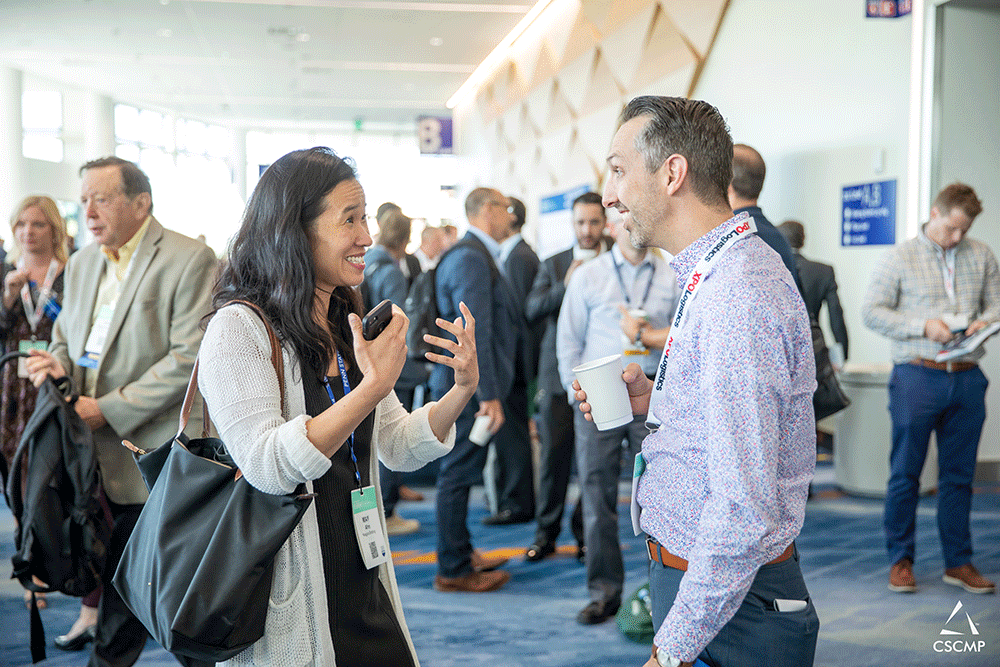 GIF source: edge2022.nextech.com
A supply chain exhibition that has been taking place for the past 57 years, EDGE attracts high-level professionals and industry partners for three days of learning, making connections, and finding solutions. Participants have access to more than 100 forward-thinking sessions that include real-world strategies for maximizing and transforming supply chains. Hosted by the Council of Supply Chain Management Professionals (CSCMP), the conference had a record turnout in both attendance and exhibitor participation in 2022.
When: March 9-11, 2023
Where: Disney's Coronado Springs Resort, Orlando, FL
Cost: Visit https://edge2022.nextech.com for info
4. Pack Expo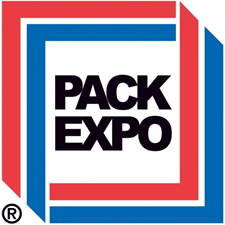 Pack Expo, sponsored by PMMI, The Association for Processing and Packaging Technologies, is a series of tradeshows held each year across North America to showcase the best in packaging and processing. These events offer attendees a chance to see equipment and machinery in action from over 2000 suppliers, free education sessions, as well as dedicated lounges for networking.
When: October 23-26, 2022
Where: McCormick Place, Chicago, IL
Cost: See website for attendance fees
5. ProMat

Leading trade show for the manufacturing and supply chain industry, ProMat is a place where manufacturing and supply chain professionals meet to discuss and learn about new trends and technologies in the industry. This event showcases the latest innovations from more than 1000 solution providers from all over the world, practical demonstrations of the latest technologies and innovations, and more than 100 seminars.
When: March 20-23, 2023
Where: McCormick Place Convention Center, Chicago
Cost: Free Admission
Start Planning Early
Attending all the above events is not necessary but attending at least one per year would be a wise business move. Stepping out of your routine and seeing what is new and what your competitors are doing will no doubt give you a competitive edge in your business. If you are planning on attending one of the above tradeshows or conferences, it's important to start planning your visit early.
The first step would be to do some research and figure out which of these events are more suitable for you and your company. Most of these events require pre-registration so you may need to start thinking about who in your company should attend and figure out all the logistics – especially if you are not located in the event's city. Being prepared will ensure that you get the most value out of the experience!
---
Featured image source: onsightapp.com