While the coronavirus pandemic certainly changed the face of conferences and events, that doesn't necessarily mean things have come to a grinding halt. As with just about any industry, virtual events have become the norm here in the supply chain domain—and if events look anything like last month's ProMatDX virtual conference platform did, we can feel pretty optimistic about where digital events are headed. This year's virtual edition generated more than 17,000 attendees from across the supply chain and logistics industry. The event itself included more than 360 sponsor showcases, four keynote addresses, over 100 seminars in total and more. Such a success means that anything, even a virtual tradeshow, is more than just possible: it's a major step forward.
In the same way that businesses of all types have been forced to adapt and rethink their entire operations strategy, so too have the organizations planning major industry events. Fortunately, pivoting to a digital model has made it so that more people across the globe can join in and learn about the latest innovations and trends in supply chain. Best of all, so long as you've got an internet connection and a device, you can participate from anywhere in the world.

More encouraging is that despite the rise in virtual events, some parts of the world are starting to resume some semblance of normalcy meaning that more in-person events (with strict safety guidelines in place, of course) are starting up again. Attending events and hearing insights from industry leaders is a great opportunity for you to boost your business and help it prepare for the unexpected. If you are considering the benefits of an event, virtual or otherwise, we've compiled some of the biggest ones taking place this year. Here are the top virtual (and some in-person) tradeshows and industry events to mark down on your calendar.
When: May 18-20, 2021
Where: Online Event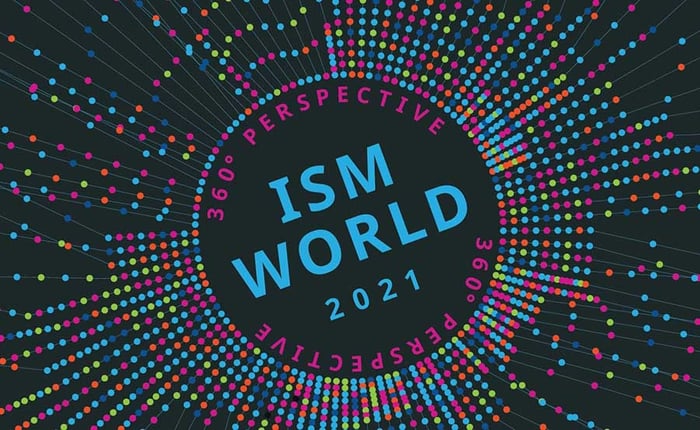 The Institute for Supply Management's annual event shifted to a 3-day digital conference model this year—but assures attendees that this won't be your "typical virtual conference." Attendees will not only be able to attend events, but they'll have an opportunity to participate in a hands-on, benchmarking project that focuses on key areas that impact the industry itself. Moreover, its agenda is jam-packed with content that appeals to anyone from the entry level employee to the seasoned exec, this virtual conference has it all. ISM World's line-up is sure to keep audiences engaged through informative fireside chats, education sessions, networking keynotes from industry leaders (including one from Indra Nooyi, the Chairman & CEO of PepsiCo and CEO of Trend Hunter, Jeremy Gutsche, MBA, CFA) and more. Plus, organizers say participants can expect plenty of other surprises too!
Why You Should Attend:
If you're looking to learn from the supply chain industry's top management professionals, this is your chance. ISM World also includes a variety of breakout sessions geared at individuals from any stage of their career. Attendees can also participate as judges in ISM Student Case Competition. When they said it wouldn't be typical, they weren't kidding. ISM World is sponsored by Corcentric and Jaggaer, among many other well-recognized leaders.
When: June 28-30, 2021
Where: Online Event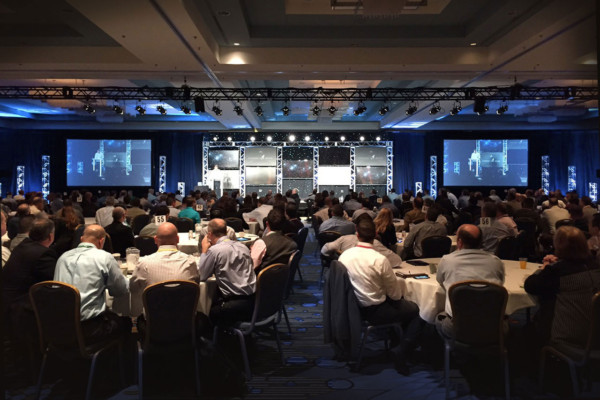 SMC2's annual event is being held virtually this year. This insightful experience brings together carriers, shippers, logistics and technology service providers for a three-day event. This iteration's featured keynote speaker will be Dan Thurmon, delivering a talk to help employees find a sense of purpose at work and to help companies (and the world) become better, too.
Why You Should Attend:
This event is centered on unity, one of the core elements needed for success in the supply chain. It offers industry professionals a unique opportunity to furnish and build connections with their peers.
When: August 17-20, 2021
Where: Orlando, Florida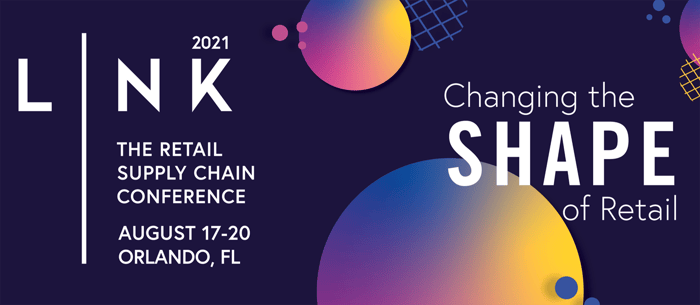 There's no denying that the retail industry has seen a remarkable shift in just about every aspect of it—none more so than where its supply chain practices, and management are concerned. This conference is hoping to address some of the numerous issues faced by businesses and people working in the retail sector in this pandemic world. The hope here is to offer insights and strategies into how these businesses can remain resilient in the face of change. Top execs and other collaborators will be delivering informative keynotes and sharing their thoughts and ideas on how businesses in retail can stay relevant to customers in a cost-effective manner. This event will be held in-person, in beautiful Orlando.
Why You Should Attend:
Part of what sets this conference apart is its Women in Supply Chain conference, an annual breakfast that addresses issues specific to women working in supply chain, designed to encourage positivity among women in business and to lift one another up. Yet another standout is its Retail Innovation Center Stage—an all-new addition to the conference designed to put the spotlight on the changing face of retail and demonstrate different ways how businesses can examine emerging trends. This leg of the conference is broken up into four different themes: Research and Trends, Applied Technologies, Breakout Session Deep-Dives, and Retail Ecosystems. Each even is split up over the four days of the entire conference.
When: September 1-2, 2021
Where: Pennsylvania, Philadelphia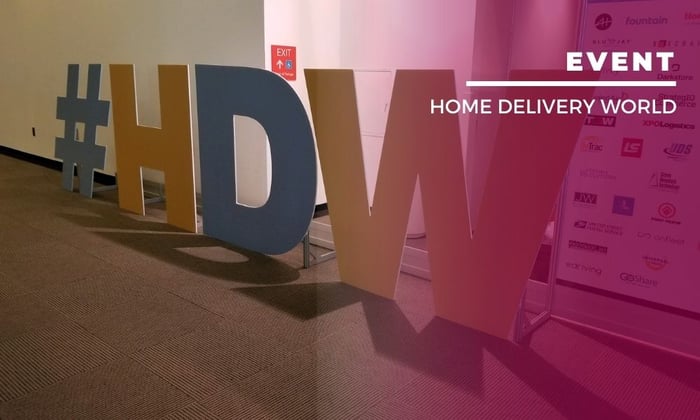 Billing themselves as THE major event for retail logistics, Home Delivery World 2021 will take place in person this year but with strict COVID-19 safety protocols in place, including frequent sanitization of venues and available PPE at every site. Promoting two full days of content, this event is the premier destination for retail industry professionals to learn about solutions while delving into supply chain current events-type topics geared at retailers, grocers, 3PL logistics providers, and beyond. Attendees can expect to hear from leaders who have faced similar challenges and learn ways in which to improve their supply chain warehousing and fulfillment to help build a better and more competitive business.
Why You Should Attend:
The themes for this year's event cover a broad spectrum: from sustainability to heavy goods transport, groceries to real estate. Few events are as wide-reaching as Home Delivery World 2021, and given our current landscape, with home delivery very much a part of our reality, understanding how the impacts across the supply chain can be of true benefit to you and your business.
When: September 20-23, 2021
Where: Online Event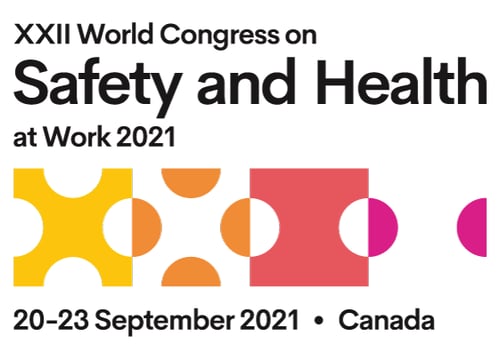 Safety and health were a topic on everyone's mind in the last year—and workplace safety is a part of that. This forum has the goal of advancing worker health protection and is the largest event of its kind in the world. The theme for this year's event is "Prevention in the Connected Age: Global Solutions to achieve safe and health work for all," and will be split into three different topics: Innovations in Addressing Longstanding Safety and Health Challenges, Implications of the Changing World of Work for Occupational Safety and Health and Advancing a Culture of Prevention.
Why You Should Attend:
Investing in the safety of your team is a great step towards showing them you're committed to their health and well-being, both in the immediate and long-term. The Safety and Health at Work 2021 conference's agenda is filled with world-class speakers, covering subjects like occupational health and safety in a more connected workspace. This conference will also be implementing a tool called Braindate, designed to make networking online a more convenient (and convivial) experience!
Moreover, you'll be able to attend at a time that is most convenient for you: get 24/7 access to premium digital content via the event's digital content platform.
When: September 19-22, 2021
Where: Atlanta, Georgia

EDGE 2021 states that it's the "supply chain industry's premier event." This four-day affair will be featuring talks and conferences led by influential industry leaders and experts—almost a full-on logistics week, so to speak. In fact, EDGE 2021's motto is "accept no limitations," and attendees can expect none with this event, considering that organizers say this iteration will deliver twice the amount of content and learning opportunities than others can promise. As this event will be held in person, organizers stress the importance of health and safety protocol. In other words, attendees can expect the same rules and guidelines that apply everywhere to this four-day affair.
Why You Should Attend:
With more than 180+ companies set to be in attendance, CSCMP is a great way to meet firsthand with respected individuals working across the industry. You'll rub elbows with some of the industry's most influential supply chain leaders and build connections all designed to help your business come out ahead. This is an event uniquely focused on education. Beyond its numerous educational sessions, spread out over the course of its three-and-a-half-day period, there's even an academic research symposium, the Donald J. Bowersox Doctoral Symposium Nomination. The symposium has been taking place since the 1990s and invites doctoral students from across the globe to submit their research on all topics related to supply chain management, logistics, transportation, marketing, and much more. Complete research papers will be considered for the E. Grosvenor Plowman Award, which will be awarded on day one of the event.
When: September 25-28, 2021
Where: Las Vegas, Nevada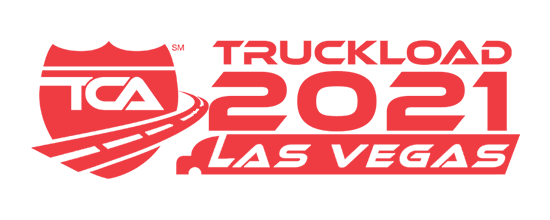 Tired of seeing people through screens? Had enough of free webinars? Then mask up and grab your hand sanitizer, because this BIG event is for you. Truckload 2021 is back in Vegas, and this year's edition promises to be chock-full of educational sessions and dozens of networking opportunities for those in the trucking industry. Daymond John—a member of the Shark Tank's panel and successful entrepreneur and investor—will be delivering the keynote address, sharing how he achieved financial success with his audiences. Another featured speaker will be Jim Kwik, the founder of Kwik Learning, in a discussion designed to help other unlock their full potential.
Why You Should Attend:
If you're looking to network with other truckers, then this is your time to shine. This is one of the trucking industry's premier events, a not-to-be-missed affair that will include a speaker's panel discussing the future of the industry and critical events that have shaped it into what it is today. This three-day long event will be informative and educational and offer you new insights on the future of trucking. Sponsors include heavy weights like Freightliner, Pilot Flying J and many, many more.
When: September 27-29, 2021
Where: Las Vegas, Nevada

There are myriad reasons why you might want to attend the always-informative PackExpo event. This year's conference will explore ways to drive businesses forward, in light of the unlikely events that occurred within the last year. Not only will PackExpo's conference touch on topics impacting the global supply chain current events, but this year's show wants to place a special focus on all things tech in a bid to showcase the importance of staying current with new and emerging trends in tech. You'll gain a whole lot of insight jam-packed into this three-day event.
Why You Should Attend:
Meet firsthand with vendors on the spot. Experience the latest technology and innovations driving packaging and processing. There are numerous reasons why this event is right for you, but chief among them is the fact that none are as comprehensive as this. For those who aren't used to attending live, in-person events, PackExpo promises to serve as a reminder why there's nothing better than in-the-flesh communication, ensuring that the most valuable perspective comes from networking—in fact, organizers say you'll be able to get more done in three days than an entire year of research, thanks to accessibility with vendors on-site.
When: September 28-30, 2021
Where: Las Vegas, Nevada

September's shaping up to be a busy time for Las Vegas as this month will also play host to the 18th Annual RLA Conference and Expo. This event, held by the RLA (Reverse Logistics Association) invites industry leaders and beyond to delve into topics impacting the reverse logistics industry in a post-pandemic world. There will even be opportunities to mingle beforehand during the show's pre-event activities such as a golf tournament and academic roundtable and more. Registration is now open!
Why You Should Attend:
An in-depth look at the circular economy, as well as an entire conference devoted to best practices surrounding reverse logistics, from all angles of the industry, including reselling, recycling, repackaging and more. If your environmental impact is of concern to your manufacturing, retail, or third-party logistics business then this event promises to be an informative experience.
When: October 26-28, 2021
Where: Miami, Florida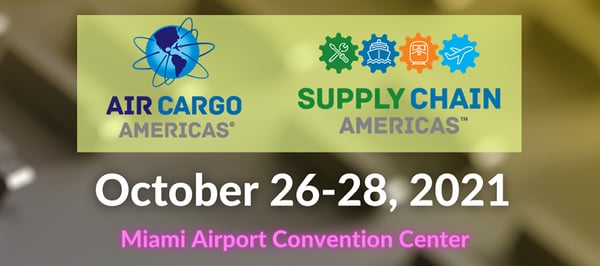 If you're a professional in aviation and logistics, this exciting tradeshow is right up your alley. Attendees of the Air Cargo Americas event will get informed about various topics pertinent to the industry from trade, security, responding to market changes, and how to improve customer service, to name a few. Head to the official website to register, and to see the full list of speakers and panelists along with the event's comprehensive agenda.
Why You Should Attend:
Hosted by the Miami International Airport, Air Cargo Americas unites exhibitors across the aviation industry along with guests from manufacturing, import/export, freight forwarders, brokers, logistics providers and more. Beyond that, this aviation-focused conference will tackle topics around safety and security regulations and how to improve two-way cargo growth and business in the Americas. If your business ships internationally, then this conference may be a worthwhile event for you.
From the Tradeshow Back to Your Team…
Whether you're attending virtually or are fortunate to be joining along in-person, the insights and information gained from conferences, events, and tradeshows is invaluable. You'll gain insights which you can then share with your team, helping to improve workflow and daily operations.

Can't wait until the next event or supply and logistics summits to learn more about how to drive business and improve operations? Or are you just looking for a rack safety partner that can help improve safety in your warehouse? Start the conversation with one of our rack safety experts to see how we can help you develop a safer warehouse.