Rack Safety Training Infosheet
Are you looking to equip your team with the knowledge and skills to maintain a secure and efficient warehouse environment? Explore the rack safety training offered by Damotech to optimize your warehouse's safety and efficiency.
Our one-pager includes the following key sections:
Course Content
Why Choose Us
Benefits of Certified Training
Types of Safety Training
Who Should Attend
Download it now by filling out this form.
Have questions? Get in touch with a rack inspection expert.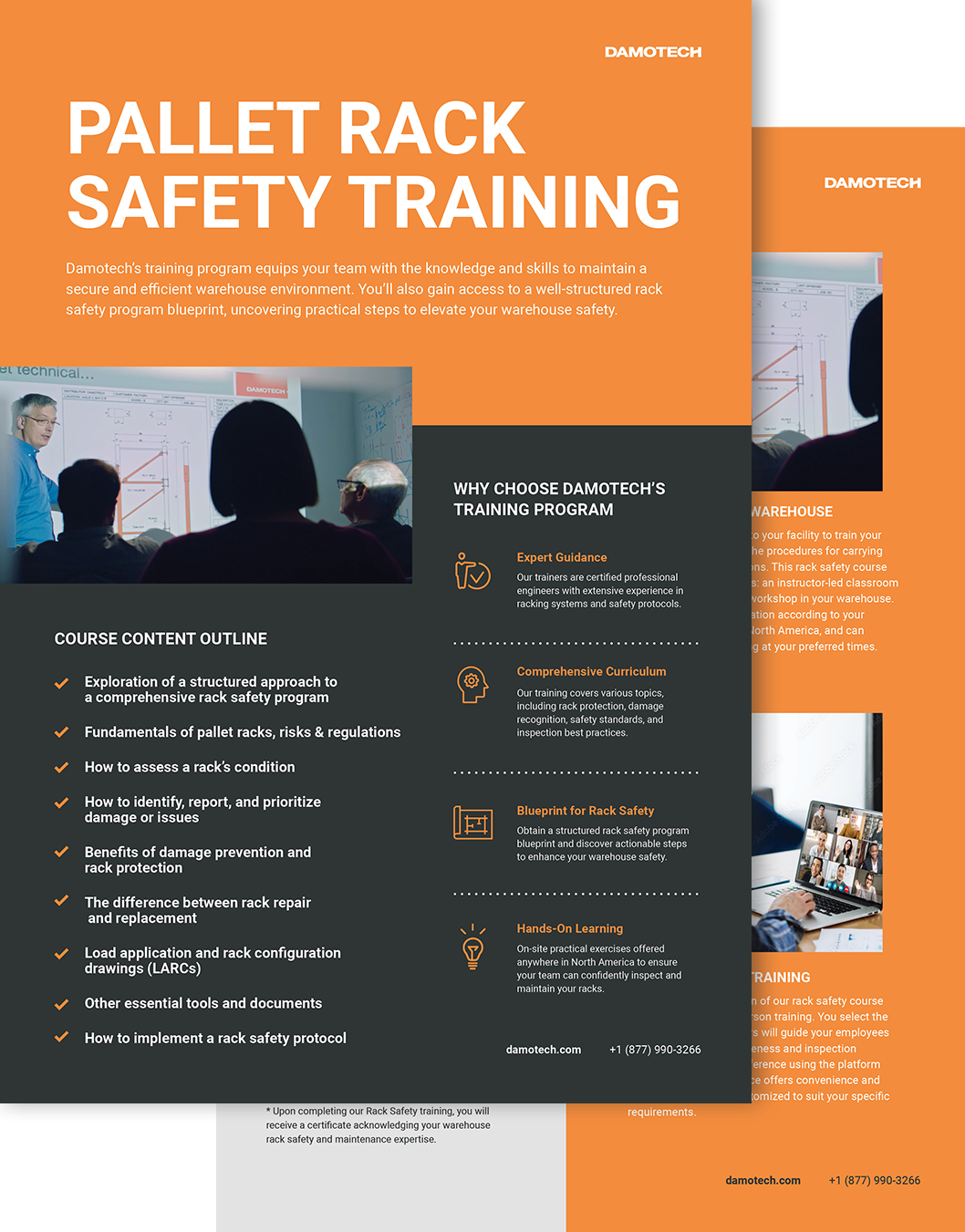 Fill out the form to download the infographic