WATCH VIDEO NOW (6-MIN)


DAMOTECH PLATFORM DEMO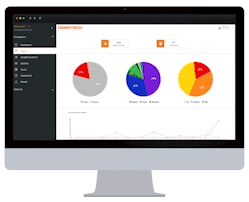 The Damotech Platform is the only dedicated rack inspection and asset management software in the industry. Its user-friendly dashboard provides visual representations of warehouse layouts and allows warehouse operators to track racking issues and repairs in real-time – from virtually anywhere!
The software's key features:
Accessible via the cloud
Sort and filter rack inspection data by priority level and component type
Access photos taken during inspections
Review and analysis of load capacities by individual pallet location
Budget planning for resolving rack issues, fast-tracking progress toward a safer warehouse.
Want to learn how you can modernize the way you manage your rack inspections at your company? Book a personalized demo!