Rack Safety in Seismic Zones
Acquire knowledge on seismic activity and how it affects racking systems by reading this ebook. Moreover, discover how you can optimize your warehouse in the prevention of earthquakes. It's better to be safe than sorry!
This ebook covers:
What is seismic activity?
How racks react to seismic activity
Choosing the right racks
Optimizing the configuration
Clearances needed
How to handle & store goods
Earthquake emergency procedures
Free downloadable tools to improve rack safety in your warehouse
Download your copy of the ebook now by filling out this form.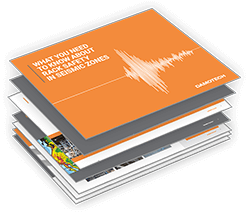 Fill out the form to download the ebook