Pallet Rack Components Guide
When your pallet racks are damaged, it can be challenging to address the situation if you don't know the exact term for the affected component. This guide provides a visual representation of a pallet rack to help you identify every component. Knowing the name of each component will make it easier to repair or replace damaged parts in your pallet racking systems.
Use this visual guide to :
Identify whether the repairs or replacements need to be done to the upright columns, horizontal or diagonal braces, beams, base plates, anchors, etc.

Provide your colleagues or employees with a visual representation of the pallet racks they use every day in the warehouse and make it easier for them to identify and report the damage.

Hang the guide on a wall of your warehouse or cafeteria and make this educational tool a part of everyone's professional development.




Please fill out the form to download your free guide to pallet rack components.
Have questions? Get in touch with a rack inspection expert.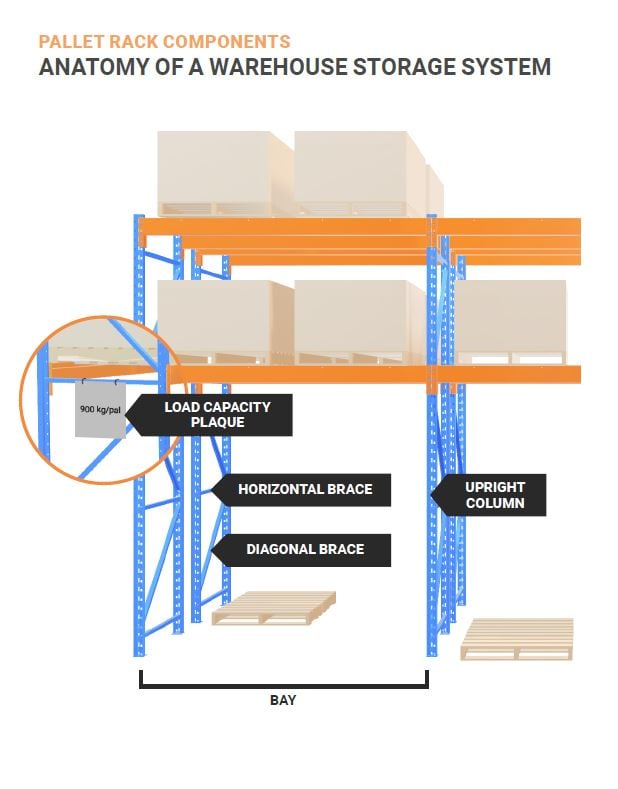 Fill out the form to download the guide